If you're looking for a family owned RV dealer with a commitment to integrity and fairness, you've come to the right place. Restless Wheels was founded in 1971 and is proud to continue to be an independent dealer that is family owned and operated. The small town service attitude is what keeps our customers coming back and sending us referrals.
When you come to our store you will be treated as part of our family. Whether you are visiting us for the first time and are looking for a new RV or used RV, or the tenth time, we want you to feel relaxed and rest assured that we will do all we can to make your visit with us an enjoyable one. Restless Wheels is a nationally recognized award winning dealership.
As your local travel trailer dealer in Virginia, we have won the coveted Fleetwood Circle of Excellence Award each year since its inception in 1992. We are also Stag Parkway's top dealer, and recipient of Coleman's Commander Club, Keller RV & Marine President's Club awards and a RVDA quality dealer.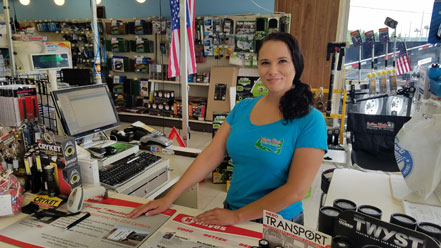 Whether you are here to browse our extensive parts department or to inquire about service from our responsive RV Service department, or looking to purchase one of our quality new RVs or used RVs, our commitment to you is that we will do everything in our power to assist you, and do it with courtesy and respect.
Restless Wheels is a full service dealership with many years of experience with the sales of both new and used RVs. Our goal is not just customer service, it's total customer satisfaction...before...during and after the sale.
Other Products and Services
Hitch Sales and Installation
RV Service and Sales
RV Parts and Accessories
LP Gas / Propane
Collision Repair/Body Work
RV Roof Replacement
Resealing
Heating
Trailer Tires
Tow Vehicle Wiring Kits
Trailer State Inspections
Camping Equipment and Supplies
Winterizing Services
Some Marine Parts